This special is dedicated to one of the most important tonewoods in the history of electric guitars:
Mahogany.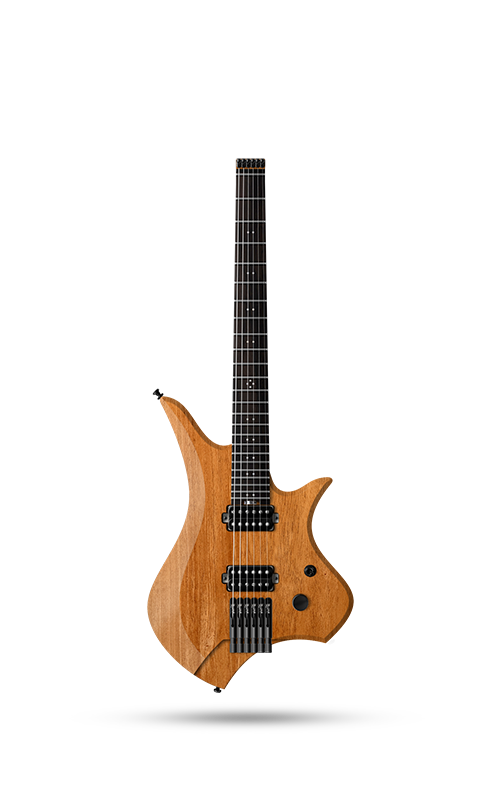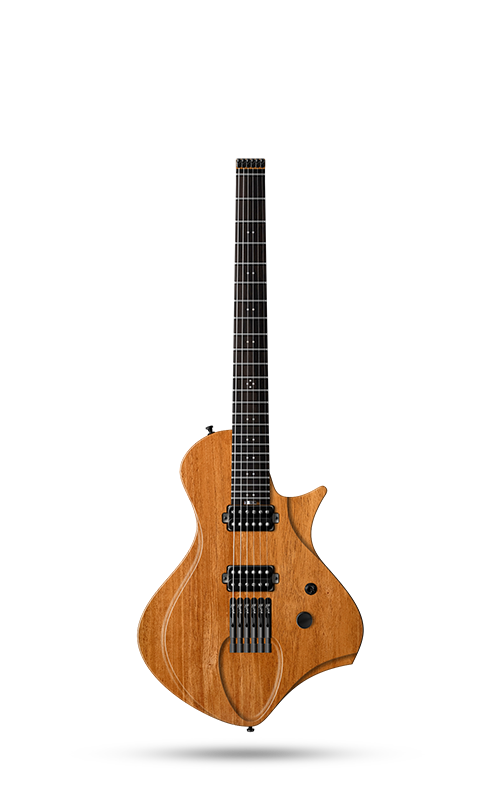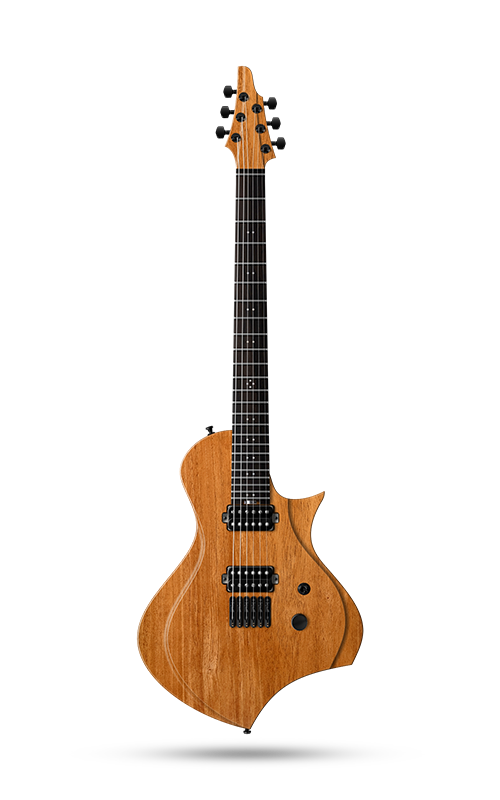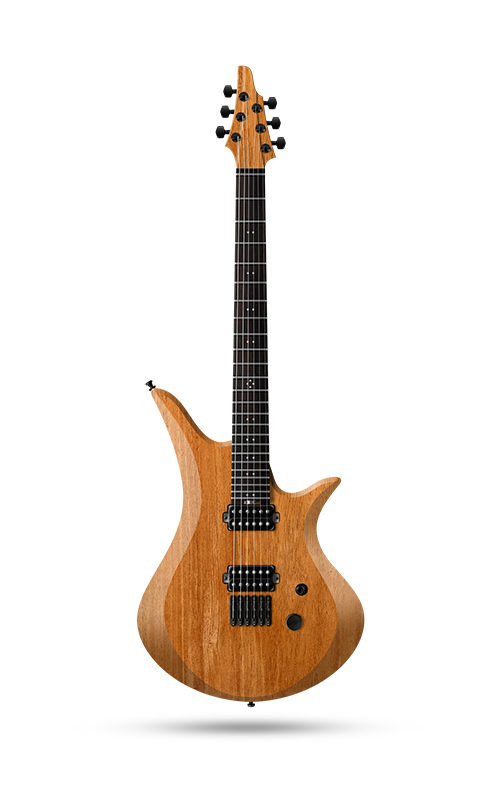 Models:
Choose your favorite model.
No matter if Gignera, Levora, Spera or Tenua –
this special includes our entire range of models.




Neck:
Reinforced with carbon fiber rods, the one-piece mahogany neck's oil/wax finish makes it a real joy to hold. Together with the ebony fingerboard and the glued-in stainless steel frets, the result is a warm and assertive tone that makes the guitar sing with long sustain. Double dots of white mother-of-pearl and blue luminlays on the side of the fingerboard give a good orientation. The strings are routed to the nut via a zero fret, creating a very balanced sound between open and fretted notes. The models with headstocks are equipped with locking tuners, while the headless models have the strings locked in the head pieces. This allows the instruments to achieve excellent tuning stability.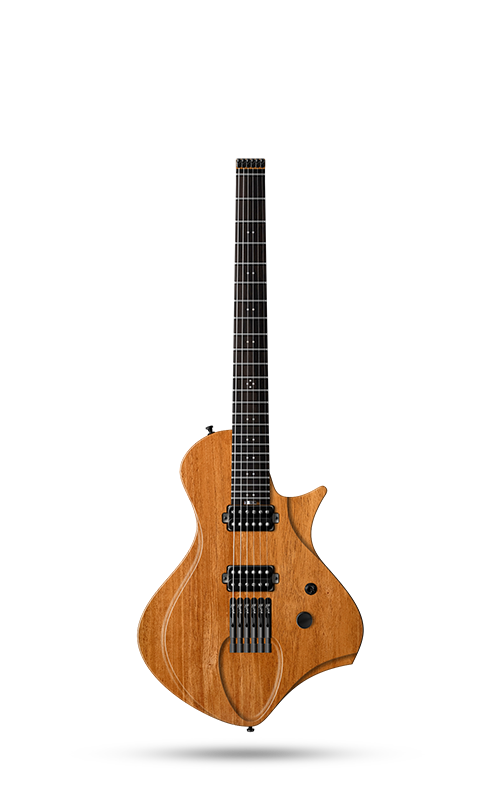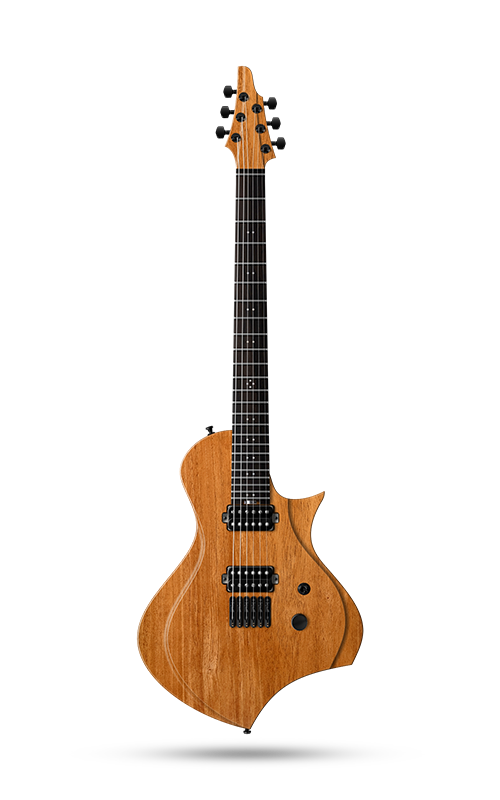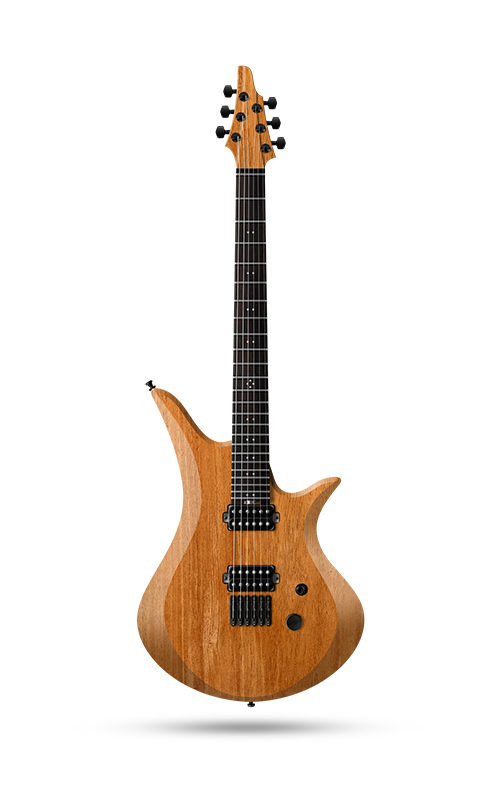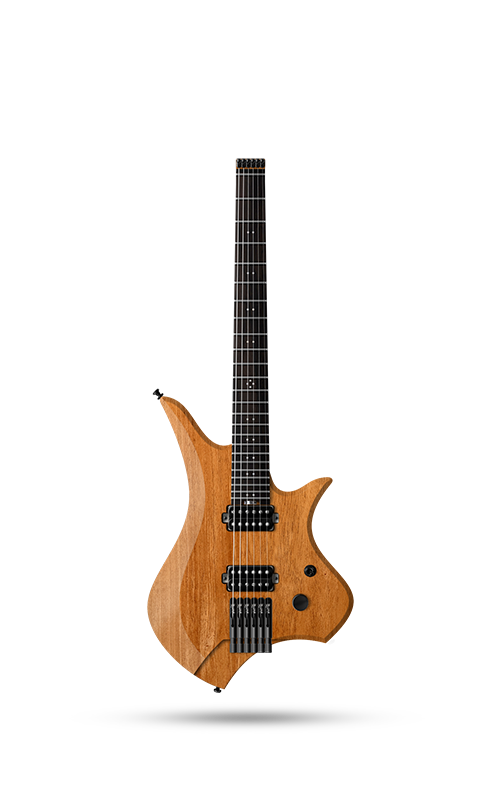 Body:
The body of natural mahogany receives an oil/wax finish that intensifies the orange-brown hue of the wood, bringing out its noble character. The elegant individual bridges are milled from solid bell brass and ensure perfect sound transmission between the strings and the instrument. The humbucker set "Hot" by pickup specialist Harry Häussel can be used for versatile sounds and is controlled by a 3-way switch and master volume. The output jack is located on the right frame.

Order your odem Mahagoni-Special
Price: 2.750,-€, including german VAT (currently 19% = 439,08€), shipping within DE and custom made flightcase.
These instruments with strong character are handmade with precision and passion by master luthier Roy Fankhänel from Oelsnitz/Erzgebirge.
Write us via the following form to place your order*. The guitar will be made afterwards, special requests on a small scale (e.g. color, pickups) can therefore still be considered.
*The selling is made directly by the manufacturing master luthier "Roy Fankhänel, Meisterwerkstatt für Gitarrenbau, Pflockenstraße 15, 09376 Oelsnitz", with whom the contract of sale of the instrument is concluded, the contract of sale is concluded upon payment of the deposit. The payment is made in two parts: Down payment: 50% before the start of manufacturing, final payment: 50% after completion and before shipment. The down payment and final payment are to be transferred to the account mentioned in the specsheet, which will be sent to you by e-mail as a PDF file after your order.
Details:
models:
Levora, Gignera, Tenua, Spera
strings
6
scale
650mm
body
mahogany
neck
mahogany
fretboard
ebony
finish body
oil/wax
finish neck
oil/wax
neck reinforcement
carbon fibre
fretboard radius
12″
frets
24 jumbo, stainless steel
nut
zero fret + Graph Tec
side dots
Luminlay
trussrod
two-way
bridge
ABM single
tuner (head) / headpiece (headless)
Schaller M6 Locking / ABM single
knob
Schaller Speed
pickups
Häussel HOT (Set)
volume
master 500kOhm
switch
3-way
out
side jack
pins
Schaller S-Locks
back cover
copper